AMATEUR RADIO - WA4SSJ
A DIVERSE HOBBY
By Rich Tillotson, March 26, 2007 4:00 PM EDT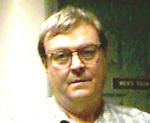 This is a summary of my portion of the wide spectrum of Amateur Radio

I was first licensed in 1963 as WN4SSJ. Upgraded to Tech within 6 months. Remained interested in VHF & UHF and remained a Tech until 2005, when I upgraded to General. I upgraded to Xtra on September 1st, 2007, while attending the Shelby Hamfest. I still operate mostly on VHF & UHF, and a little on 40-meter phone.
I have built FM repeaters and organized Amateur Radio Clubs. I installed the first Ham Radio Repeater in the State of S.C. It went on the air atop Paris Mountain, near Greenville, SC in the fall of 1965. The machine was on six meters and was a split site. Following that came a 440 repeater with auto-patch and a 220 repeater from Sassifrs Mt., the highest mountain in SC.
I remain active, and assist my Extra Class Son, AC4RZ with his pursuit of the hobby. I have more time, now that I am retired.

email: wa4ssj@gmail.com
Internet Radio Linking Project: http://irlp.net
EchoLink: http://www.echolink.org
Tricounty Amateur Radio Group, (TARG) http://targ.mysite.com